Please go here and select "sign up now" in bottom left corner then add to cart and proceed with the checkout process.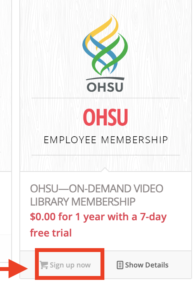 After purchase- go to the ON DEMAND VIDEOS TAB in the menu to access your content.
NOTE: You must use your OSHU email address to sign up. Users with non company email addresses will be removed.