OUR MISSION & VALUES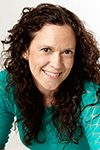 Our mission at Urban Balance is to make being healthier easier. By bringing corporate yoga, Pilates, and meditation classes to your office, we strive to create a space within a workday for professionals to move, refuel, and let go of stress. In addition to increasing employee productivity and ownership of work, Urban Balance provides your company a way to show employees how much they are valued.
After over a decade of teaching students dealing with the effects of work-related injury and fatigue, Yoga and Pilates instructor Rebecca Schefstrom, decided that it was time to start Urban Balance. She saw a need in the workplace to provide busy professionals a convenient way to get physically and mentally re-centered. She pulled together a group of first-rate instructors who are as passionate as she is about bringing balance to the work place, and thus the company was born.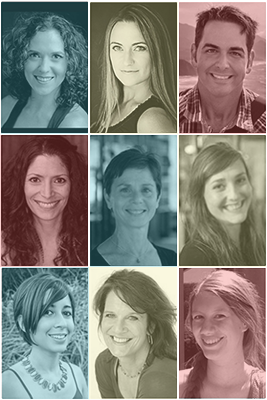 As busy professionals ourselves, the teachers at Urban Balance understand the difficulty of managing all of life's obligations, and we recognize that self-care often gets pushed aside as a "luxury." We believe that the undervaluing of physical and mental health practices in today's society is a problem with broad implications. As the demands on professionals increase, the time outside of work for self-care disappears, taking a toll on employee happiness, productivity, and morale. As a result, many employees become injured and ill with disorders related to being overworked, anxious, and depressed.
At Urban Balance we strive to prevent these problems by helping people strike a balance in which self-care, pride in work, and confidence are woven into life in a way that is convenient, sustainable, and healthy.
WHY CHOOSE URBAN BALANCE
We cater to you. Whether you are a large company with a corporate structure, a smaller non-traditional creative firm, or have a fast-paced, labor-intensive work place, we will help employees be at their best. With a variety of classes and first-rate instructors to choose from, we use surveys for both human resources and employees to help customize your experience so that the classes and instructors fit the needs and objectives of your company.
Companies want to see the results of their investment, and it is important to us to show you our contribution to your bottom line. Urban Balance is dedicated to providing assessments that both demonstrate the effectiveness of our services and allow us to continue developing the program based on employee feedback.
HOW IT WORKS
Urban Balance is a Workplace Wellness Company Providing Corporate Wellness Programs in Portland, Oregon