What does it mean to "eat healthy"?  This playful and interactive 60-minute class explores how what we eat has a direct relationship to our overall health and well-being.  A licensed Nutritionist will cover topics such as menu planning and selections, healthy choices on a budget, cooking demonstration and more.
Fueling your Life
In this 6-class series, we will take a deeper look at your relationship with food and your body.
Are you using food as fuel, medicine or more like a drug? Need that caffeine or sugar fix to get through the day? Do you know what is healthy but have hard time really eating that way long-term? In this interactive 6- class series, we will take a deeper look at your relationship with food and your body. Together we will explore what gets in the way of eating well and how to move past those struggles. Topics include: how to outsmart the will-power gap, understanding and breaking sugar addiction, and how stress affects food choices and metabolism. Each fun and interactive 1-hour class will include group discussion and skill building. Three of these 1-hour classes will include cooking demonstration and skill building. Food costs will be discussed with each facility organizer prior to beginning this class series. Food costs will depend on the topic chosen, number of participants and type of food prepared. We can work together to fit your group's budget and interests.
Food as Fuel
Need that mid-afternoon caffeine or sugar fix to get through the day? This 6-class series explores topics such as how sugar and stress effects food choices and metabolism with action steps to move through the struggles of maintaining healthy relationship with food.
Food For Life
An in-depth customized program, take a journey of self-discovery and growth with this 12-week nutrition series designed to meet your employee's individual needs. Up to 6 cooking classes/demonstrations included in each series:
Many options for cooking classes available. Here are a few examples:
Food as Medicine – inflammation fighting foods and menu ideas
Plant Power – fun and new ways to cook seasonal vegetables and fruits
Plant Protein power – delicious ideas for meat-free meals and snacks
Energy Balance – how to create meals that leave you satisfied and energized (no more sugar craving roller-coaster)
Batch cooking basics – learn to make weeknight dinners easier with batch cooking
Real Food Basics – ways to move away from processed foods without spending your whole life in the kitchen.
Our Instructor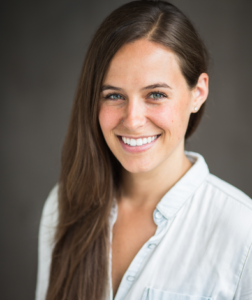 Carly Kellogg Knowles, MS, RDN, LD has been cooking since she was a little girl serving plastic burgers to her mom and dad in her playhouse restaurant. Decades later, her love for food and her skills in the kitchen have transformed into a career as a Registered Dietitian Nutritionist (RDN). She earned a master's degree of science in nutrition from Bastyr University, and she has been working as a clinical and culinary dietitian in the field since. As a dietitian and home cook, she creates recipes that focus on nutritious seasonal whole foods to nourish good health. She lives in Portland, OR, with her husband and devoted recipe-tester.
Urban Balance Class Descriptions – Corporate Yoga, Pilates and Meditation