What Is Alexander Technique?
A form of neuromuscular re-education, Contemporary Alexander Work is a practical, hands-on study of the principles of coordination, movement, habit, and awareness. It offers tools to relieve pain and tension, and rediscover excellence, ease, strength, flexibility, grace, and joy in every activity of life.
Alexander uses touch, words, and direction to deepen awareness of existing patterns and suggest new possibilities of movement.
Who Studies Alexander?
Performing artist, athletes, martial artists, equestrians, body workers, counselors, physical therapists, anyone seeking ease and efficiency, and anyone who is physically uncomfortable or in pain due to tension, injury, movement patterns, stress, or trauma. Whether we practice Pilates, drive nails into walls, work on the computer, bike, or play an instrument, we have the ability to move naturally. Naturalness leads to lightness, suppleness, strength and expressiveness.
Often, however, we interfere with out innate natural movement. Instead of energy, joy, and grace we find stress, pain, and exhaustion. The application of the principles of FM Alexander enables us to redirect excess effort into useful energy. We learn how to transform tension into kinesthetic ease. By leveraging the supporting structure of our body fully, we can experience the pure pleasure of movement again, sensitive, powerful, and free.
How Is Alexander Taught?
Contemporary Alexander work is taught individually or in a group sitting, standing, on a massage table (for individual lessons) or in activity (musicians playing an instrument, dancers in choreography, accountants at a computer, cyclists on a bike, etc.). The work addresses the habitual physical, mental, and emotional patterns that affect the quality of our lives.
The study of Alexander allows us to relieve chronic pain, deepen our self-knowledge, restore our innate coordination, and discover our bodies and lives as instruments of artistry.
Our Instructor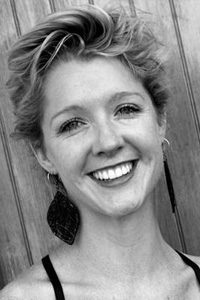 Lyra Butler-Denman began her study of the Alexander work over a decade ago. As a young dancer she used the Alexander principles to help find efficiency, strength, and presence. After a spine injury a year later, left her severely incapacitated, she re-discovered the Alexander work. She credits Alexander not only with restoring her health, function, and dance career but also in allowing her to awaken to a stronger and smarter body and a deeper understanding of herself.
Lyra became an Alexander teacher in order to share with her clients the profoundly transformational tools it has to offer and to help others find the ease that has been so freeing for her.
She has taught in the US and Europe and is currently a faculty member at the Contemporary Alexander School and the Alexander Alliance International.
Move freely,
the way nature
intended.
Schedule a Free Consultation