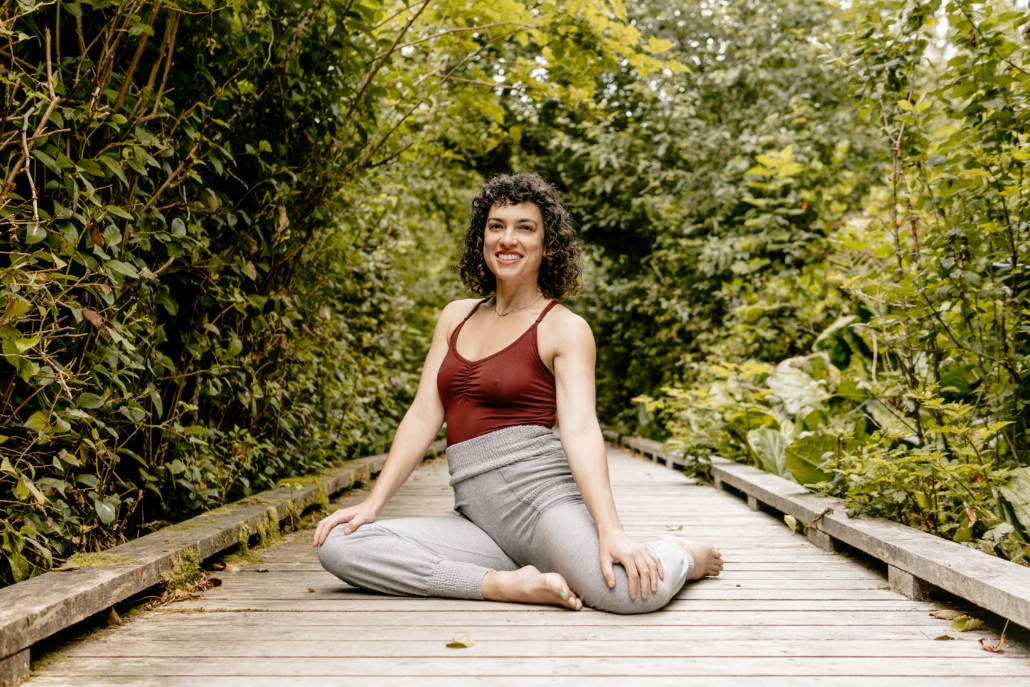 Meet Rebecca "Sunny" Sunshine
How long have you been with Urban Balance?
3 months
What part of the country do you teach/present from?
Portland, Oregon
What services do you offer?
With Urban Balance specifically, I offer Gentle Yoga, Chair Yoga, Restorative Yoga and Core Yoga.
More generally, I offer Yoga, Dynamic Mindfulness, Meditation, Dance, and Foam rolling.
What do you love most about teaching in the corporate wellness sphere?
I love having access to a diverse group of students at all different stages of life. As a teacher, I'm a forever student and thus gain so much knowledge from all of the people that show up to class. I value having access to people who may not always feel welcome or included in a traditional yoga studio setting. It brings me so much joy to share the Yoga practice with real people going through real things. As someone who started my career in the corporate world, I feel like I can truly empathize with others who have demanding jobs and are looking to find more harmony in their lives.
Name one fun or unexpected fact about you.
I spent my 20s and early 30s living in Tel Aviv, Berlin, and Siem Reap, and traveling around to other amazing places.
What are some of your favorite pastimes/hobbies?
My favorite pastimes include apple picking with my family, making up dances with my siblings, family road trips, working in the entertainment industry for a couple of years, and skydiving.
How would you describe yourself/your teaching style?
My style is kinda like that saying "variety is the spice of life." I lead with a "life less serious" approach and aim to help people lighten up in body, mind, and heart.
What's one experience you're hoping to have in 2023?
Spending some quality time in Europe again – I already have my trip booked!
Head to our team page to learn more about Sunny.

https://www.urban-balance.com/wp-content/uploads/2023/03/DSC05863-1-scaled-e1677711387538.jpg
213
320
Urban Balance
https://www.urban-balance.com/wp-content/uploads/2014/06/urban_balance_logo_transparent2.png
Urban Balance
2023-03-03 16:34:37
2023-03-03 16:56:50
Meet Rebecca "Sunny" Sunshine