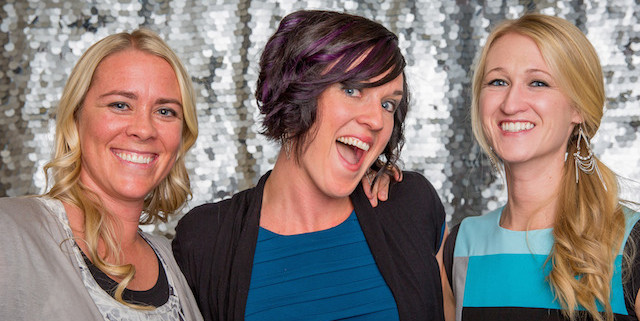 Try These Trends To Attract Top Talent
Originally published on Forbes.com by Cheryl Conner
This week I revisited a great friend, Amelia Wilcox. Amelia is the Utah-based founder of Incorporate Massage who collaborated with me a year ago on this article: 6 Ways to Increase Employee Morale and Performance Without Giving a Raise. 
More than 55,000 readers have enjoyed that article so far. Since our collaboration I've become a client of her business (much to my employees' delight). And we finally met in person, over a girls-in-entrepreneurship lunch.
Clearly the battle for top talent is bigger than ever. When we met, I asked Wilcox for an update on the trends she's seeing today. Here's what she said.
Today's employment market is even more competitive than last year. Companies across the U.S. are struggling to secure the top talent they need, resulting in a battlefield replete with a growing spectrum of perks and benefits to reel desirable applicants in.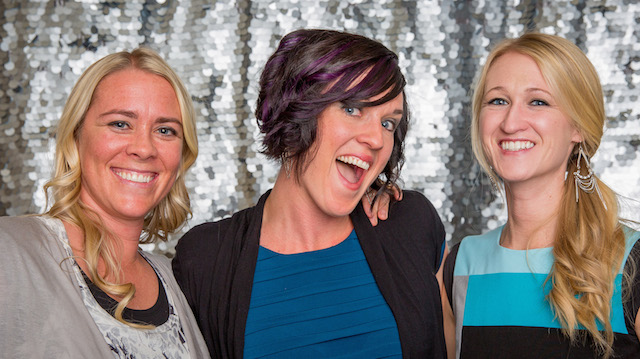 Stephanie Selcho, Event Coordinator; Amelia Wilcox, founder; and Kallie Hale, Client Relations Director for Incorporate Massage, Inc.
So as a company trying to attract the right talent, what matters most? According to Wilcox, culture is the key. Companies should strive to create a rich and meaningful culture that is filled with purpose, a clear direction and plenty of fun. To meet these needs there are as many possibilities as your mind can imagine, but she provided me with a few of the trending perks she currently believes are the best:
Don't forget the icing on the cake.
Fun comes in many shapes and sizes. In-office fun just makes the workplace an enjoyable place to be so your team looks forward to coming in every morning. You might let employees ride razor scooters around the office or sit in the indoor tire swing like content marketing company Clearlink. Or for a company with an earth and lifestyle focus, put a rock climbing wall in the lobby like Goal Zero. Or think about an idea like Internet marketer Neutron Interactive's sweet indoor slide, which works incredibly well for this company's playful culture
Make time for music.
Another popular trend for companies working to attract employees in a competitive environment is private concerts. More and more companies are seeing these activities as an effective way to show appreciation and attract the talent they need. For example, Clearlink recently flew Carly Rae Jepson in for a private company concert. Last year home security company Vivint rented out Salt Lake's Energy Solutions Arena for a private Imagine Dragons concert for employees and friends, complete with snack bar vouchers. It was an evening they will never forget.
Soak up some sun.
Corporate retreats are increasingly popular. A retreat is an excellent way to connect with employees, get in some training and brainstorming time, and improve morale all at once. Lucid Software hosts an annual retreat for their employees that's proven to be such a worthwhile investment the company continues to go every year. Last year the company rented a bus and took employees to Red Fish Lake, Idaho for three days of playing on the lake, biking and river running. It was an investment well spent.
Competition is key.
Competition has an interesting effect on employees. The opportunity to come together in fun and games with coworkers can increase unity and morale for the entire team, win or lose. For March Madness, for example, Utah's Property Solutions hosts an epic tournament to determine the best of the best in PIG (a dice game), Ping Pong, and Foosball and reports the tradition grows in popularity each year. And Google, #1 in the list of best places to work, is known for epic Guitar Hero, Mortal Kombat and Dance Dance Revolution competitions among employees.
Let them "Take 5."
Great employees appreciate a break. At Google, all employees are welcome to take a quick snooze in one of the many nap pods on campus to reduce stress and improve cognition. Many companies are now offering corporate yoga during lunch and are seeing positive impacts on employee stress as a result. And, of course, companies such as Pluralsight, Google, and SAS (#4 Best Place to Work in the U.S.) are continuing to find onsite massage to be a cost efficient benefit that is highly effective for reducing stress and improving productivity (my own team would agree).
Treat employees like grown-ups.
Companies across the U.S. have seen great results come from trusting their employees with the privilege of flex-time roles and the opportunity to telecommute. Flexible schedules that promote work-life balance have been rewarding for companies like the Boston Consulting Group, which won #2 Best Place to Work in U.S. this year. In our own company, Incorporate Massage, we have also experienced the benefits of job flexibility and allowing our team to work the hours they choose, which has given us access to a higher caliber workforce. Unlimited vacation is another trending "trust-based" perk that is gaining popularity with smaller tech firms like ZenPayroll, who says, "We feel that our flexible vacation policy helps build an ownership mentality. We want our employees to think like owners and consider what's best for both themselves and the company. Letting them figure out their own vacation time shows that we trust and respect them, which in turn strengthens their commitment to us."
Believe in something bigger than yourselves.
Philanthropy is a growing trend in the businesses where millennials thrive. Among other benefits, millennials are drawn to companies that allow them to see a measurable impact from their efforts to improve the world. These programs can be as simple as a paid day off to serve the charity of their choice, or a quarterly service project such as the organized efforts Workfront provides. Or you can consider a project such as Clearlink's Walk 4 Water campaign, in which the company organized 20 teams to walk from Las Vegas to Salt Lake City to raise $40,000 in support of water purification campaigns.
https://www.urban-balance.com/wp-content/uploads/2015/05/Blog-post-photo.jpg
359
640
erin kistner
https://www.urban-balance.com/wp-content/uploads/2014/06/urban_balance_logo_transparent2.png
erin kistner
2019-10-30 21:36:35
2019-12-04 00:00:34
Try These Trends To Attract Top Talent